Changing windows password from command line. Reset Windows 10 Local Admin Password with Command Prompt 2019-03-25
changing windows password from command line
Monday, March 25, 2019 11:57:44 AM
Alec
3 Ways to Reset Windows 7 Password with Command Prompt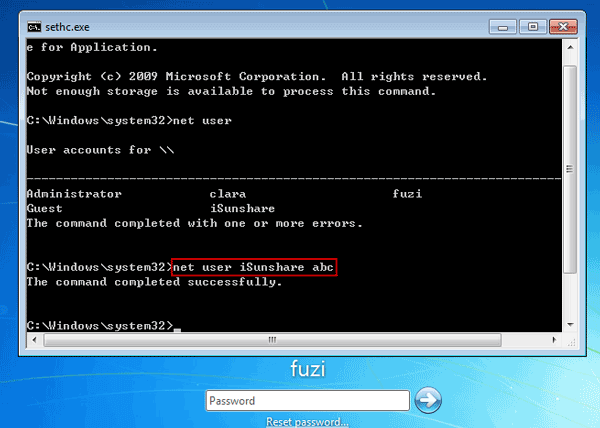 But what if they forget it, or even get stuck on the login screen with their local administrator account disabled? Now you can reset your admin account if you're locked out. So if you want to , just could take other ways, such as or Microsoft account password reset page. Select the one you want to remove ,click Reset password. Tips: Command Prompt used above applies to all Windows 7 user password reset, because there is only local user available in Windows 7 computer. You can and then regain access to your computer with ease. Next time you have to use the new password to log on. How to change the password of any user from the command prompt? Step 5: Run command prompt instead of Sticky Keys application on login screen.
Next
How to Change the password for local user using Command line and Powershell
Setup will start repairing your Windows and will start copying files, etc. Henceforth you can safeguard your files and folders from any unauthorized person. Part 2: How to Reset Windows 8 Password with Command Prompt? It works perfectly to reset any local user account to a blank password. If you don't have a Windows 7 disc or flash drive, it's perfectly acceptable to borrow a friend's or use one from another Windows 7 computer since you're just using it for diagnostic purposes. If you don't know what the Windows 7 user accounts are, type command net user firstly to view all the user accounts.
Next
How do I change the password on the computer using Command Prompt?
Click on View problem details. We've created this step by step tutorial to accompany our original how-to guide. Now this way will walk you through how to reset forgotten password with command prompt on locked Windows 7 computer step by step. Step 6: Reset Windows 7 password with command prompt. How to Reset Windows 7 Password Using Command Prompt Do you know command prompt can be run in different cases in Windows 7 computer and reset Windows 7 login password effectively? Way 2: Reset Windows 7 password with command prompt in safe mode While Windows 7 computer cannot start normally, or you just want to to use command prompt, follow this way. This article was co-authored by our trained team of editors and researchers who validated it for accuracy and comprehensiveness. Step 1: Start computer and press F8 while the computer boots up.
Next
Change user password in Windows 10, via NET USER command, how to?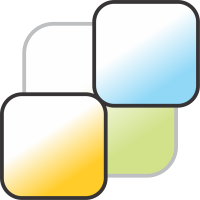 Click on the File menu and Open in notepad. You will be logged into the system via Safe mode as an admin user. Then change password for specified user account. Choosing a strong password is a good practice for the security. Reboot your computer, it will load the program and show all password you set in your system. I will issue the following command at command prompt: net user Sanix 12345 It will change the password of the user Sanix to 12345.
Next
Change Windows Domain User Password from the Command Line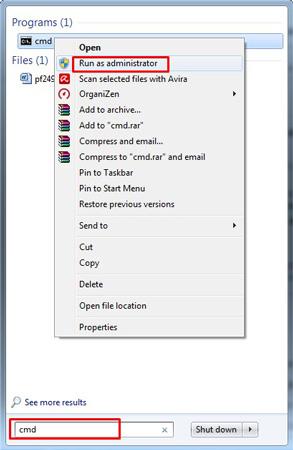 The difference is Step 4. With any Admin account, after right clicking the Start screen box in the bottom left corner for Windows 8. You have to keep in mind the letters and retype again. Retype the password again for confirmation. Now type the following commands in command prompt cmd.
Next
How to Change a Computer Password Using Command Prompt: 13 Steps
Once go to Windows 7 login screen, hit the Shift key 5 times and Command Prompt will be opened instead of Sticky Keys application. Change the File of type option to All Files and locate sethc. If I want to change the password of user Sanix to 12345. Alternative: Make another local admin with command prompt to access Windows 10 You can also access Windows 10 built-in administrator or create another new local admin to sign into Windows 10, and then open the Command Prompt to reset your forgotten local admin password. Upon login shift five times now loads command prompt as administrator instead of sticky keys. Apart from that, you can use this password recovery technique to make a fun with your friends by changing his system password. Reversing the changes you made removes this easy access.
Next
3 Ways to Reset Windows 7 Password with Command Prompt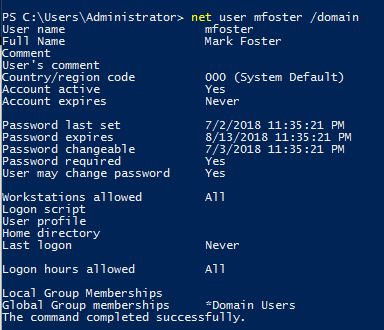 Otherwise, stay with the same process from that point forward. By this tutorial, you can reset Windows password without knowing the old password and control the access of any user. We'll show you how to reset your password and recover your account. Step 1: Force power off your computer. Then File Open dialog box would pop up. Can you reset administrator password in any computer? In order to put back the Utility Manager, just need the steps as below: 1 Reboot your computer from the Windows 10 setup disk again. Useful if you have someone nearby and you don't want them to see the new password you are entering, or if you are using PowerShell and don't want the password stored in cached entry.
Next
Change user password in Windows 10, via NET USER command, how to?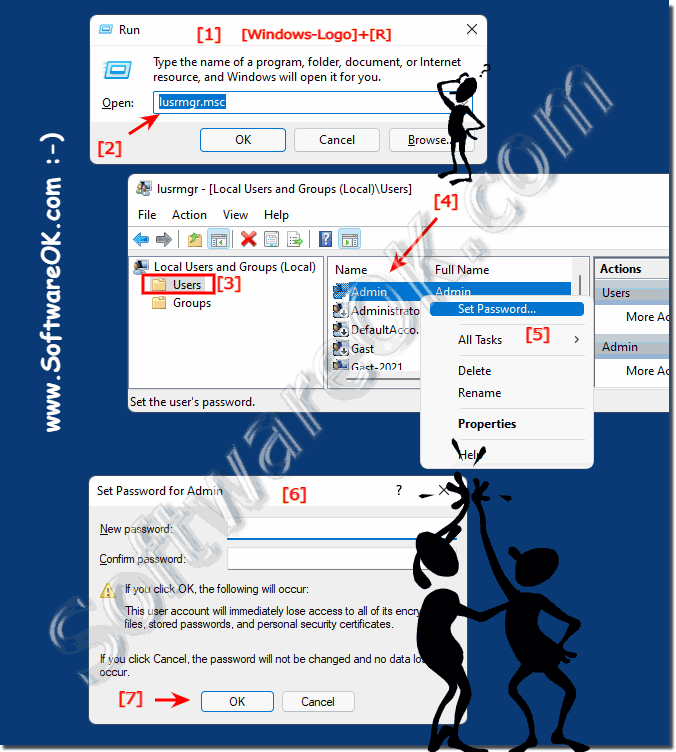 If you have no any Windows 7 setup disc, it should be the best option to reset your password with the utility. So usually you don't need to choose Administrator and enter its password. We do not encourage any misuse of this tutorial. Operations below would be a little complicated, you can use to reset Windows 7 password more easily and quickly. Then a Command Prompt will open. Now pressing Ctrl Alt Del will show the security options window.
Next
Change Windows User Passwords From Command Prompt
Right-click on the Command Prompt entry and choose Run as administrator. Following we will illustrate specific steps to do this. However, if you're familiar with executing , from portable media, and working with Windows 7 recovery tools, then you'll probably do fine with the more brief directions. Step 3: Reset Windows 7 admin password with Command Prompt. System Recovery Options needs to locate Windows 7 only if you plan on performing certain repair tasks, none of which we'll be doing as part of this password reset process. Note: This method requires that you have a Windows 8 setup disc or flash drive, or you have or create a Windows 8 Recovery Drive. Select your language and the keyboard input method, and then click Next.
Next