Bypass admin password windows. 3 Ways to Bypass Administrator Forgotten Password on Windows 10 2019-04-04
bypass admin password windows
Thursday, April 04, 2019 3:14:10 AM
Vance
How to Bypass Admin Password on Windows 7?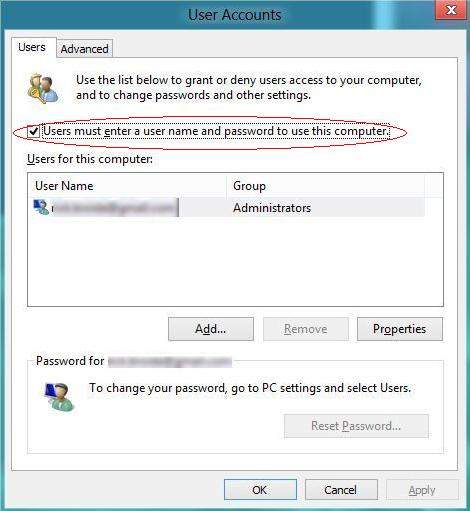 Your computer will restarts and directly bypass the login screen and automatically log in Windows 10 without typing any password. Just download it below and give it a try! Frankly speaking, When you're locked out of Windows, I don't suggest you perform this method if you're not a tech guy, if you persist in that, you may damage to your computer or lost system data, all at your own risk. Users can recover both local and domain administrator and their respective passwords, reset their windows password or remove them with ease, and create new administrator account among others. The next time you start the computer, it won't bypass the password again. Then uncheck the box next to Users must enter a user name and password to use this computer, and click the Apply button.
Next
How to Bypass Windows 10 Password and Automatically Login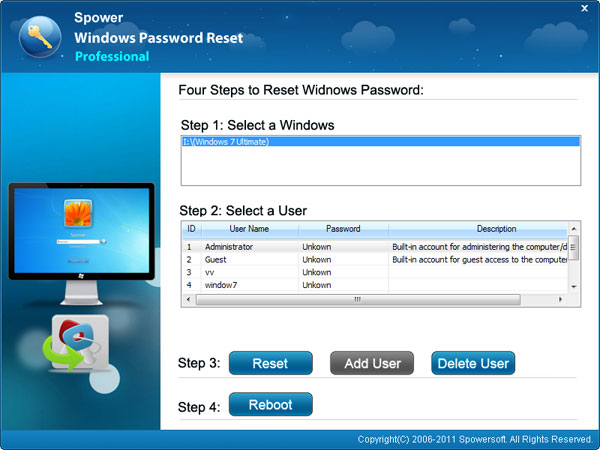 Step 3: Remove Windows 10 login password. If you know any method then let us know via the comment box. That is how to bypass Windows 10 admin password using the Settings panel. Step 4: Reboot your Windows system After successful replacement of files reboot your system with the following command. Then program will be startup during the booting, you will see the main screen. It is recommended to use a professional program to speed up the process without getting messing up with the data on your computer. It will take some time to finish the burning process.
Next
How to bypass Windows administrator Password without knowing the existing password?
It means the user is actually still password protected, you can bypass its password only when you start or restart Windows 10. Now you can get access to your important or confidential information without any data loss. No amount of crucial data is going to be lost while the software does its work. Click on the Users tab on the following screen, choose the account you want to bypass the password for, and untick the option that says Users must enter a user name and password to use this computer. The computer will get into desktop in default. How to Bypass Windows 7 Administrator Password with Windows Password Recovery Naturally, getting into locked Windows 7 Admin account is more difficult than getting into a User Account. Step 5: Then tap on Next and choose your inserted password reset disk and click on Next.
Next
How to Bypass Administrator Password on Windows 7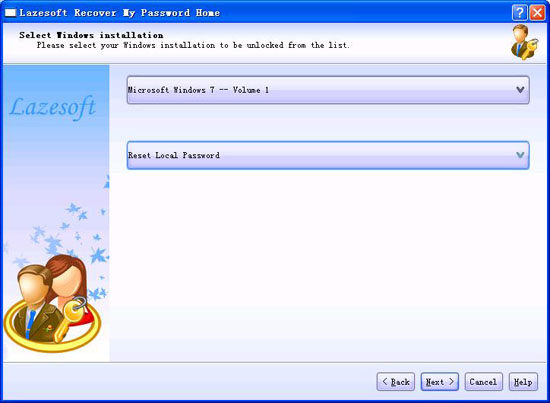 Step 4: On the desktop, right-click Computer icon, click Manage, double-click Local Users and Groups, and then click Users. Bypassing forgotten or lost Windows password is not a tricky task at all if you had luck to use Mobiledic Windows Password Recovery. However, sometimes you may want to bypass the login screen and automatically. Step 1: First start your Windows 7 computer or laptop and connect it with the password reset disk. There are 3 types of safe mode: Safe Mode, Safe Mode with Networking and Safe Mode with Command Prompt. So in this section, we will use Mobiledic Windows Password Recovery to bypass the password from locked admin account and bypass login screen automatically.
Next
How to Bypass Windows 10 Password Prompt [Also for Win 7, 8]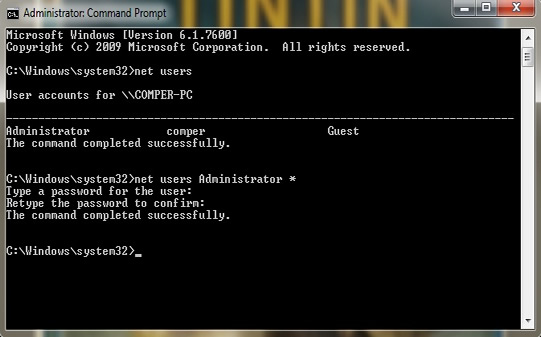 What Will Happen if You Forget Windows Login Password? It means you have successfully remove Windows 10 login password. Type current user password and click Next. Step 3: Click Next button to burn a password reset disk. Step 1: Insert reset disk and click Reset password link under password box on Windows 10 login screen. Step 1: Create a boot disk You can.
Next
3 Ways to Bypass Administrator Forgotten Password on Windows 10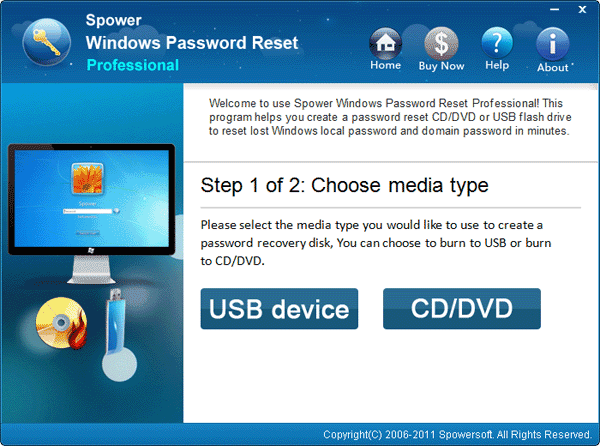 Step 5 : Create a new on the new page that ensues twice for confirmation. Plus, it would be pointless method if you your other accounts don't have administrator rights. If you have not any rootable Android phone besides, you can use any accessible computer download and install and then launch this tool. The greatest benefit is that the password removal process is easy to follow and no damage being made to the computer. Step 2: Open command prompt Now press Shift + F10 to open a command prompt window. The above two methods all can help to bypass Windows admin Password, and you can choose the perfect solution to fix your windows password problem. Step 5: Click utility manager icon After rebooting your system, on the Windows 10 logon page click on the utility manger icon at the bottom left corner of the window.
Next
How to Bypass Administrator Password on Windows 7
The whole process will be done in less than 5 minutes. Keep everything empty and click on the Next button. Remember to provide a password you can easily remember. It is via those accounts that you can bypass the password of your administrator account and access your forgotten user account again. Of these options, Windows Password Recovery Tool is the smartest deal.
Next
How to Bypass Windows 10 Administrator Password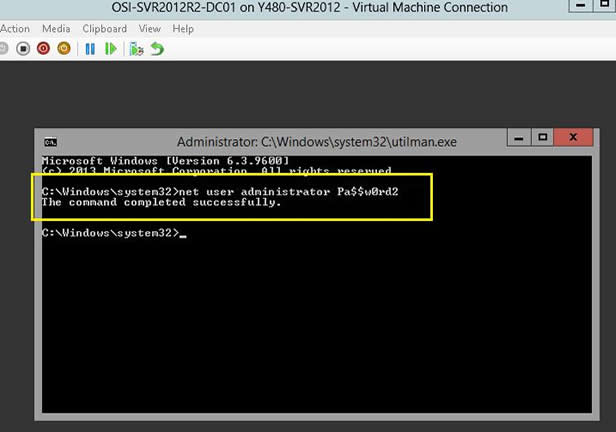 Then take out the disk and reboot the computer. It will directly remove forgotten local account and Microsoft account password for Windows 10 logon. At times it happens with us that we forget windows password. Step 4: To password reset wizard click on the Reset Password link under the password box. This happens to most of the users around the globe when they and couldn't figure out what to do, so they end up re-installing the operating system or take the computer to service center where they even damage the system severely by deleting all the files from the hard drive making your computer entirely empty and valueless.
Next
How to Bypass Windows 7/8/10 Login or Admin Password in 3 Ways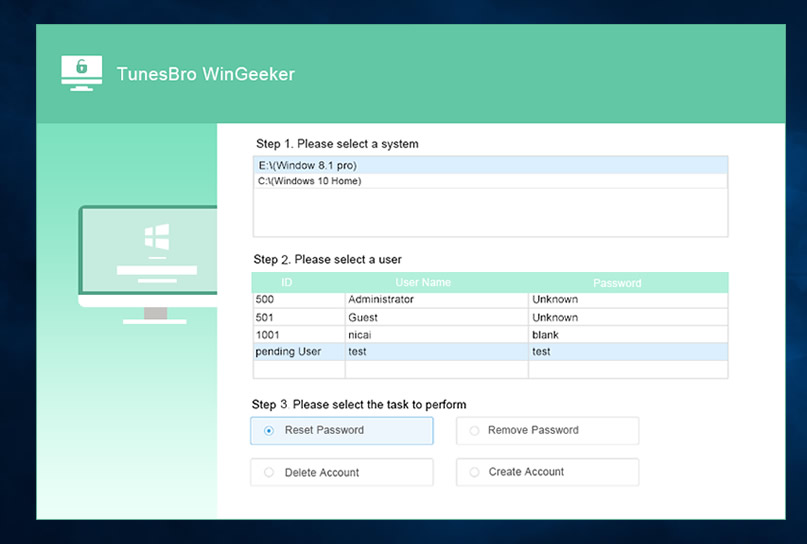 Forgetting computer login password is so common in these days. If have no Windows 10 installation disk, download the Windows 10. You can be sure that safety is the number one priority here and you can absolutely rely on its system functions to provide you the best of password recovery services. You can create a password reset disk through Windows User Account Control if you know the administrator password. Step 1 Borrow or Find Another Windows Computer and Install WinGeeker Ultimate You have to make a password reset disk on another computer in order to reset Windows password.
Next
How to Bypass Windows 10 Password Prompt [Also for Win 7, 8]
This is another method for Windows 7 password bypass, you just need to follow these simple steps. No need to format or re-install Windows! Use this software and experience amazing way to bypass Windows 10 password. Nothing would be changed on your computer except the Windows 10 login password. You won't be able to access your precious files and documents that indicates those data are automatically lost. Step 5: Boot the locked computer from the reset disk, and then follow the instructions to reset administrator password. After this you can login to your system with new password and can easily get access to your important files or documents. How to automatically bypass the Windows login screen every time you turn on your computer? It is the most effective program to bypass Windows 10 password in less than 5 minutes.
Next